Mines now need to know for sure that they have mine-wide communication signals coverage. It's good for safety, and it's required by the MINER Act.
But, how CAN you be sure you have coverage?
The MineComms Mapper™ system knows where it is in the mine, and what RF signals it is "hearing". It shows you exactly where you have wireless coverage, and where you don't.
It's the fast, reliable, undisruptive way to verify mine-wide communication coverage weekly, helping you meet MINER Act requirements.
The system overlays continuously tracked location data with continuously swept RF data, so you get a rich set of data.
You can find and fix weak spots, detect changes over time, and do preventive maintenance.
Increase safety, avoid downtime, avoid citations and reduce your insurance costs.
How Does It Work?
The system includes:
A 2-wheeled trailer that can be towed by a mine vehicle. It converts quickly to a 3-wheeled cart that can be pushed by hand.
A patented location-tracking package: inertial navigation unit, rotary wheel encoders, and software. The cart knows where it is, where it has been, and which way it's heading.
A signal processing package, with spectrum analyzer and software, tuned for Wi-Fi, leaky feeder, and other wireless mine systems.
A tablet computer with software to help you:

Manage mine sites, maps, RF setups, and site surveys.
Process all the collected coverage data and store it in a Derby embedded database.
Sync data with an enterprise-class SQL database on a corporate server.
Build mapping and verification time into routine mine travel.
Generate accurate coverage maps even over large-scale mining operations.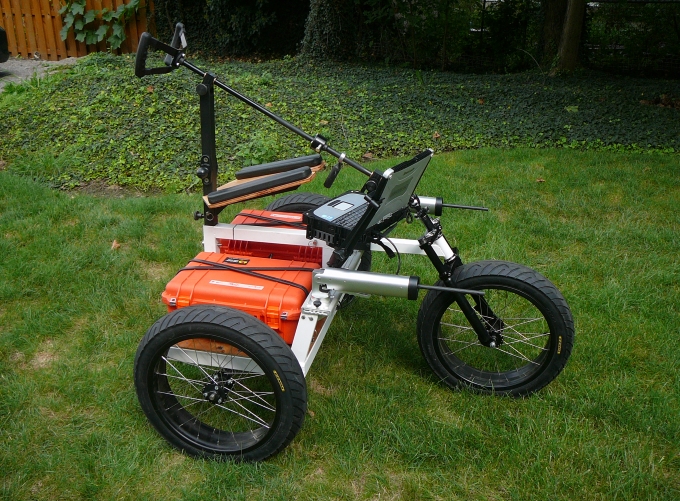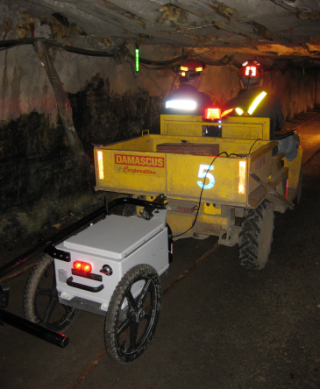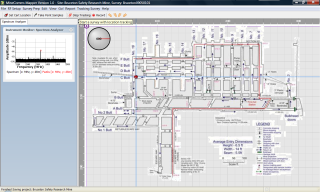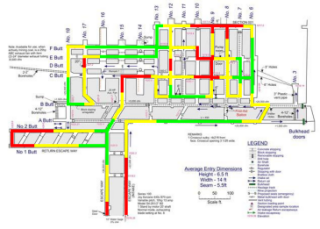 Watch the MineComms Mapper™ (version 1) in action!