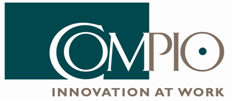 Compio is a SkyMark partner and a leading consultancy group which seeks to help talented executives use innovation and creativity to become more effective leaders. Compio's Fresh Ideas newsletter is an excellent resource for leaders in every field.
Fresh Ideas
Smart Strategies for Creative Thinking
Busy executives, creative professionals and everyday achievers have an enduring need for fresh ideas. Honing our creative edge gives us a competitive edge.
The problem?
The more successful we become, the less creative we often feel.
We know that creative thinking is critical within every phase of the innovation process, and as we respond to daily challenges… but it becomes more difficult to accomplish as deadlines and to-do lists loom.
The good news?
There is a resource that helps us develop smart strategies for more creative thinking. It's called Fresh Ideas, and you can quickly and easily read excerpts from previous issues, subscribe to Fresh Ideas, or read the Fresh Ideas at Work blog, by visiting Compio's Website.
What is 'Fresh Ideas'?
Fresh Ideas is a creative catalyst designed with input from busy leaders in the fields of innovation, organizational development, sales and marketing, communications, executive administration and entrepreneurship.
This collaboration shaped a resource that is:
SUSTAINED: Every two weeks you receive an e-mail describing a specific creative thinking strategy, examples of how it's been used, and ways to apply it yourself. More examples are posted regularly on the Fresh Ideas at Work blog.
INFORMATIVE: The strategies and examples within Fresh Ideas are drawn from past and current literature on creativity, leadership and innovation. The topics are purposefully eclectic, exposing subscribers to a range of diverse strategies and examples.
ACTIONABLE: Each e-mail runs about 500 words, making it easy to absorb and apply quickly. Receiving the content in small bites supports a habit of thinking creatively; week after week, application after application, insight after insight.
If you want to think more creatively at work: